Elevating Event Experiences
Trade shows and exhibitions are a large exercise to organise and execute well – they are putting your brand in front of everyone and (hopefully) provide the opportunity to develop leads and relationships that could change the trajectory of your business.
Unfortunately, the thousands of people that you are keen to meet also make it very difficult to talk and listen well. That's why customers from Thales to Buzz Products use our booths to provide the private and comfortable space to meet with key clients, right at your stand.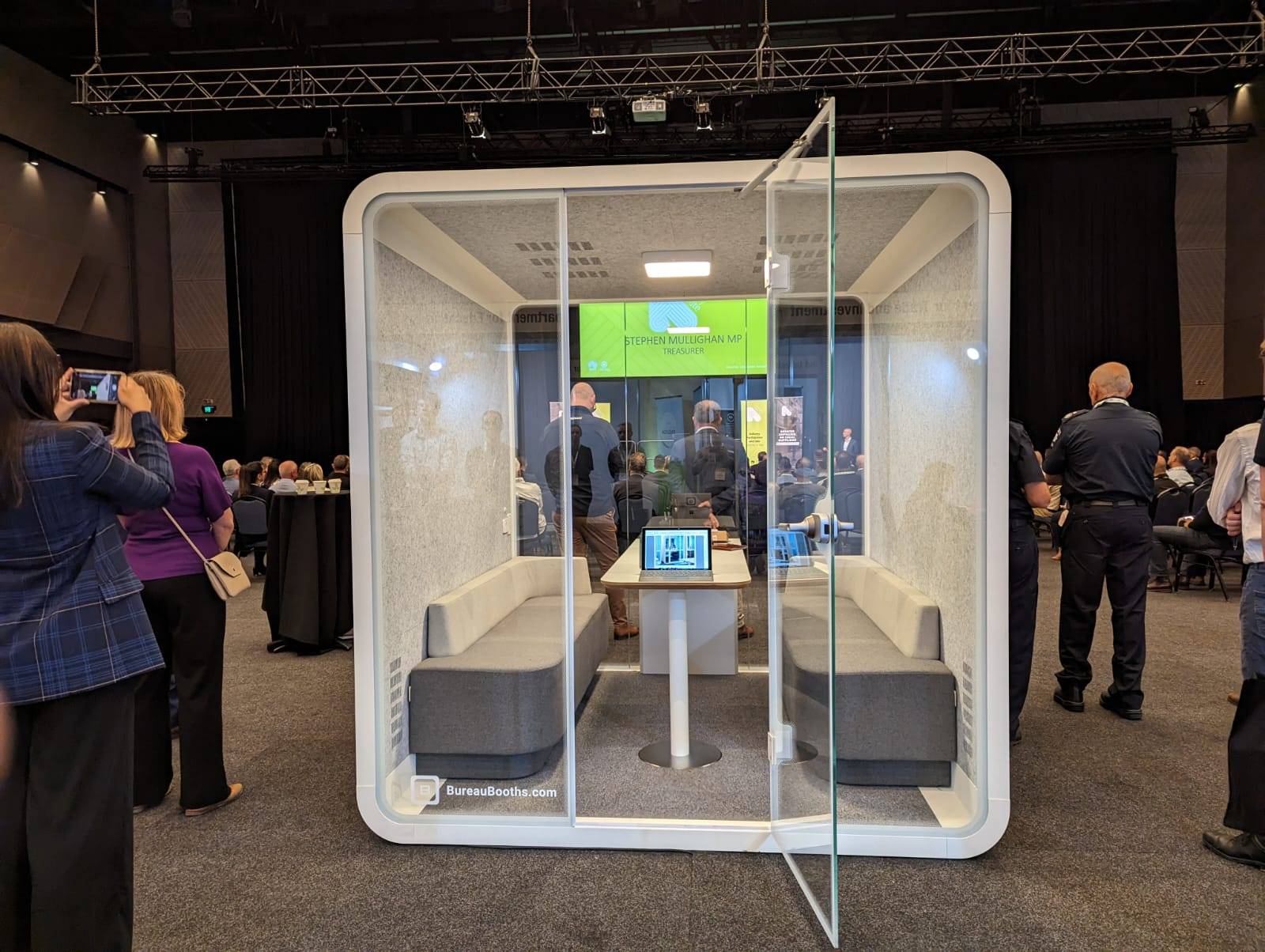 Meet the Buyer - Government event at Adelaide,SA
Bureau Booths for Thales Australia
In the dynamic world of events and exhibitions, making a lasting impression is essential. Thales Australia, a leader in innovation, sought a remarkable solution to stand out in a crowded space. They turned to our specialized acoustic pods, designed to create immersive and memorable experiences. Explore how our acoustic pods transformed Thales Australia's events and exhibitions, setting a new standard for engagement and impact.
In multiple sizes and the potential to turn them into a modern, designer, branding exercise – our booths can be fully customised to create a real bang at your next event. If it's worth going to the event it is probably worth paying to have a meeting booth there too.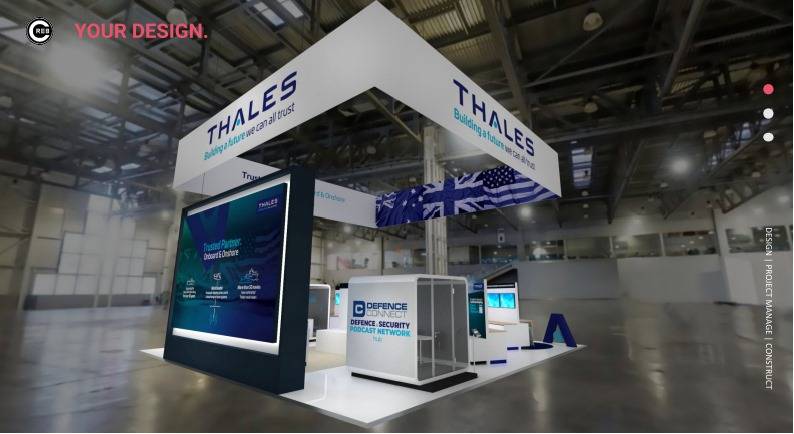 The Challenge: Redefining Event Spaces
Thales Australia recognized that their events and exhibitions required a unique edge. Amidst bustling crowds and background noise, they needed spaces that could:
Provide a Private Oasis: Offer a secluded, soundproof oasis within a busy event, where meaningful conversations could take place without distractions.
Enhance Product Showcase: Create an engaging space to spotlight their innovations and products effectively.
Amplify Engagement: Elevate attendee experience, ensuring their guests left with a lasting impression.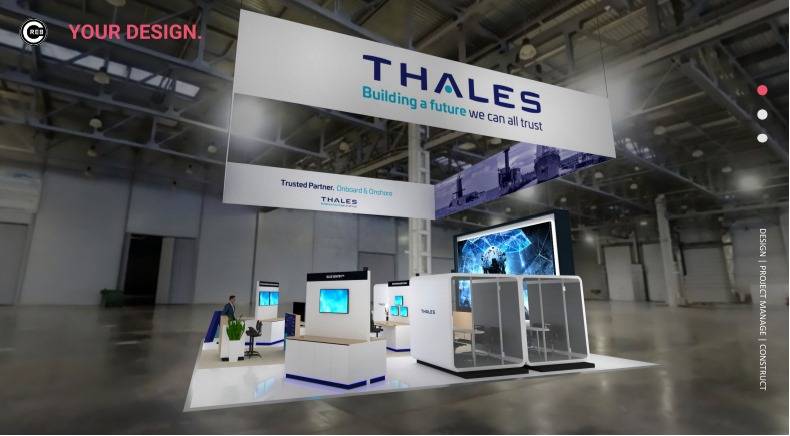 The Impact: A New Standard for Engagement
The impact of our acoustic pods on exhibitions is remarkable:
Enhanced Engagement: Visitors are drawn to the unique and private setting our pods provide, leading to increased interaction with your products and concepts.
Unforgettable Impressions: Exhibitions become more than just displays; they become immersive experiences that attendees will remember long after the event has concluded.
Effective Branding: The ability to brand the interiors of the pods ensures that your message and identity are front and center in the minds of attendees.
If you're looking to take your exhibitions to the next level, our acoustic pods offer a transformative solution. They redefine how you engage with your audience, turning your exhibition into an unforgettable experience. Explore the potential of our Acoustic Pods for your next exhibition - where engagement meets innovation.