Dedicated space for Tutoring, peer collaboration and focus study section!
PROVIDING WORLD CLASS STUDY SPACE
Education has never been more competitive. Schools competing for students, students competing for marks, and ever increasing levels of support needed for students and teachers.
Bureau can help educational institutes provide beautiful, acoustically designed spaces for students to focus and study.
Our Bureau Booths can provide space for one to six students to work privately or collaboratively. Adding a much needed amenity to new or existing libraries or common rooms.
Acoustic pods can be built faster, are often cheaper and look cooler than traditional building methods.
SPACE FOR STAFF oR COUNSELLORS
Bureau booths can also be used for staff rooms, additional offices or counselling spaces.
We have examples of booths being used as private offices and consulting space across a range of different schools, offices and medical settings and would love to work with you to meet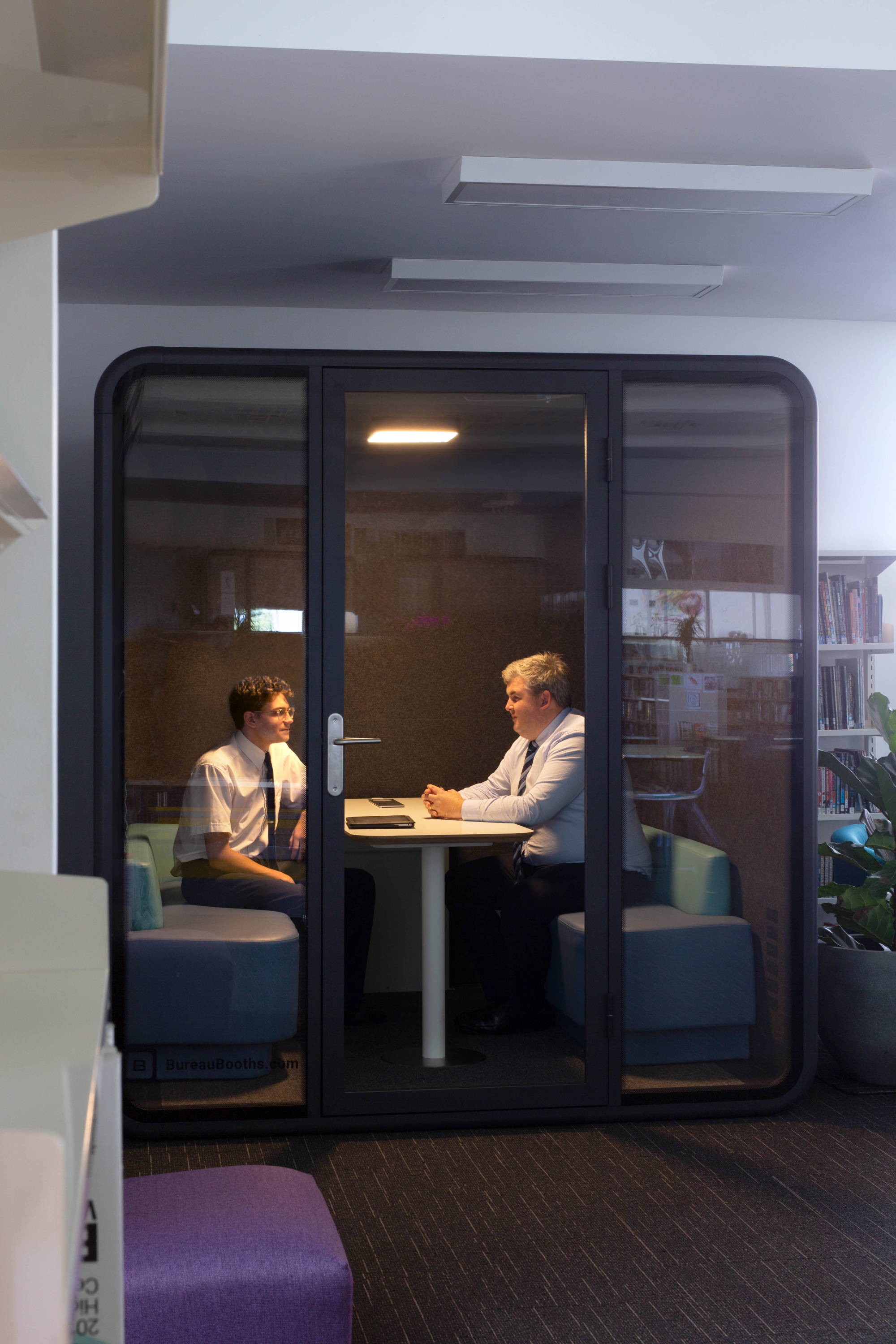 Bureau booths can be configured for podcasting, video calls, distance education or video editing.
With the emergence of virtual reality we are excited to see our booths used more and more as a safe, private space for immersive experiences.
We have a range of expertly designed sensory spaces to provide neurodivergent members of our community a space to decompress when needed. See our Sensory Rooms page for more information.